---
---
---
Three restaurants launched by Denver restaurant developers opened in January 2014 in the Los Angeles entertainment complex L.A. Live. Smashburger, Live Basil Pizza, and Tom's Urban occupy most of the 24,000-square-foot space. ESPN Zone formerly operated in the location. Tom Ryan and Rick Schaden of Consumer Capital Partners, which created the three restaurants, told the Los Angeles Times that they wanted to introduce the three restaurant concepts to downtown Los Angeles and the tourists known for visiting L.A. Live for the sports and entertainment venues. The L.A. Live complex is across the street from the Staples Center and near several luxury hotels.
---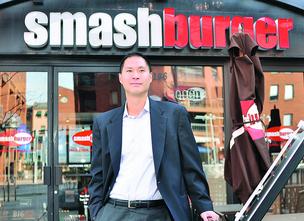 ---
---
"We are big supporters of the resurgence of downtown Los Angeles," Ryan told the newspaper. "We look for vital trade areas to open our restaurants, where people live, work, and play, and downtown L.A. is clearly moving in that direction."
---
---
---
Smashburger and Live Basil Pizza offer customized menu items, and the L.A. restaurants will be some of the chains' first in California. Tom's Urban offers modern comfort food, and the L.A. location will be its second site in the United States.